Leading up to the Conference, SVWC Associate Director Anne Taylor Fleming, who has a lifelong addiction to the written word, will share her enthusiasm and thoughts about books written by our SVWC 2022 presenters. Check back here often as we add more of her reviews.
November 24, 2021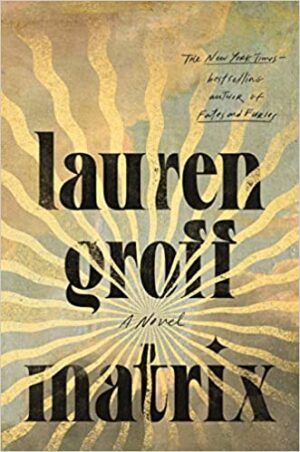 Matrix
by Lauren Groff
In a captivating act of research and imagination, Lauren Groff has given us an English abbey in the Middle Ages presided over by the unforgettable Marie de France, a determined, magnetic heroine unlike any other. Big and rough-hewn and beset by divine visions, she turns the sisters in her charge into a female family, building a kind of feminist haven for the pious and dispossessed. To read it is to be fully alive in that time and place: the weather, the land, the hardship, and the heartbreaks—and the love between and among the women. A finalist for the 2021 National Book Award.
November 17, 2021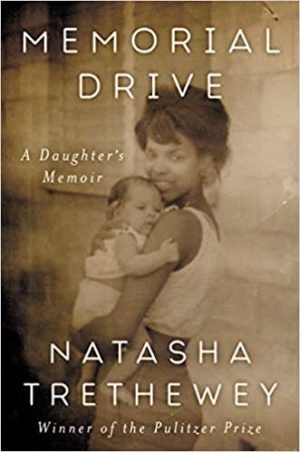 Memorial Drive
by Natasha Trethewey
Can a book be so beautiful and so wrenching at the same time? Such is the case with Natasha Trethewey's memoir about the brutal murder of her mother by her former stepfather when Trethewey was 19. A former Poet Laureate and Pulitzer Prize winner, Trethewey writes of her Southern girlhood as the daughter of a Black mother and a white father, their early divorce, and her mother's remarriage to an abusive man. Her sense of loss is palpable on every page but so too is her early enchantment with the power of words and their ability (and her ability) to capture the world in all its sensual beauty and terrible sorrow.
November 10, 2021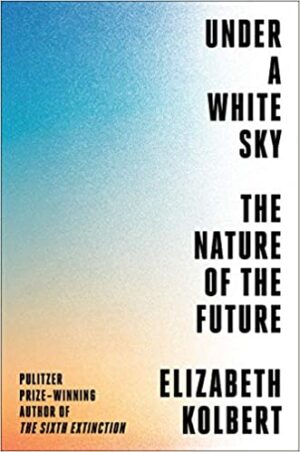 Under a White Sky: The Nature of the Future
by Elizabeth Kolbert
In her previous book, The Sixth Extinction, Elizabeth Kolbert chronicled in painful detail how humans are presiding over the destruction of the planet and the mass disappearance of many species on this earth.  In her new work, Under a White Sky, she offers  some hope:  stories of the scientists and researchers who are looking for ways to pull us back from the brink, whether it be the biologists trying to preserve the world's rarest fish or the physicists looking for ways to cool the earth. Kolbert, a staff writer at The New Yorker, reminds us that our very survival is at stake, but she does it with great stories–and with wit.